Colin Cowherd Says Kawhi Leonard is the 'Thanos' of the NBA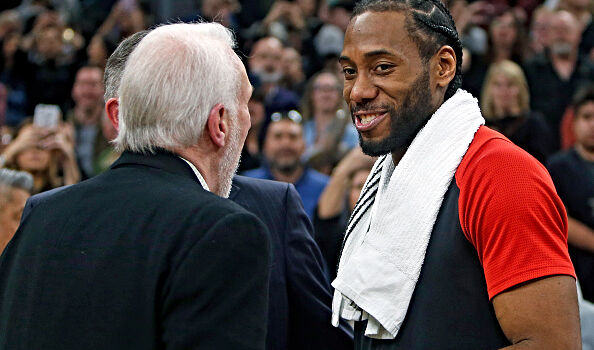 Colin Cowherd:

"I don't know how the Clippers ever recover if Kawhi Leonard goes to the Lakers. Someone joked that maybe Steve Ballmer just takes the franchise back to Seattle. Think about this: If Kawhi chooses the Lakers over the Raptors and the Clippers he would in his career have destroyed the Spurs dynasty by leaving, the Heat dynasty, the Warriors dynasty this year, the Raptors future, and the Clippers soul. He's the THANOS of the NBA."
Listen to Colin Cowherd explain why free agent superstar Kawhi Leonard is one of the most unique players of his life, considering everywhere he goes (or doesn't go) leaves a behind a catastrophic wake for anyone in his path.
Colin discusses a scenario of Kawhi going to the Lakers as rumors of his interests with the team continue to grow. Not only would the Lakers become possibly the greatest team in NBA history, but it would instantly level the Raptors franchise and would dissolve the Clippers for the next decade.
If you take into account how he extinguished the 'Big Three' in Miami, then ruined the Spurs future, and then went to Toronto and leveled the Golden State dynasty, Colin thinks Kawhi is the THANOS of the NBA when it comes to his destructive tendencies.
Check out the full audio below.