Colin Cowherd: James Harden and Russell Westbrook Are Never Winning a Title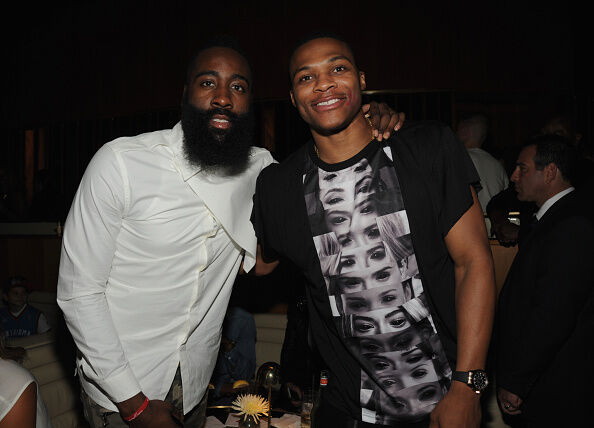 Colin Cowherd:

"This is going to be interesting but it's not going to work. These guys are way too ball dominant, both these guys are hard to play with and unravel late, and both of these guys become a lot more frustrated and way less efficient once they get into the playoffs and dissolve and don't look like the same player. Their games are both fascinating but severely flawed. If a doctor tells someone to stop smoking or they'll die, they'll stop smoking, but when you take a 20 or 30-year-old who has $150-$200 million in the bank who has been rewarded for their selfishness and you say 'just change' THEY WON'T and why would they?? They're fashion icons and have shoe deals, why would they change if the market rewards them?"
Listen to Colin Cowherd discuss Thursday night's breaking news of the shocking trade between the Houston Rockets and Oklahoma City Thunder that sent Russell Westbrook to the Rockets in exchange for Chris Paul, a pair of first round draft picks, and a pair of first round pick swaps.
The move seemed like an obvious victory for the Rockets, who acquired the league's best statistical player, while dumping the estranged 34-year-old Paul.
Colin, however, doesn't really see how this helps a Rockets team get over the hump, as Rockets GM Daryl Morey has started to acquire a sour reputation for not being able to reach the NBA Finals.
Colin details why the trade makes Houston basketball a lot more fascinating but one that really doesn't translate to more victories, especially in the postseason.
Check out the audio below as Colin says BOTH the Rockets and Thunder are sinking ships.