Clay Travis Says Lamar Jackson is a Mediocre Quarterback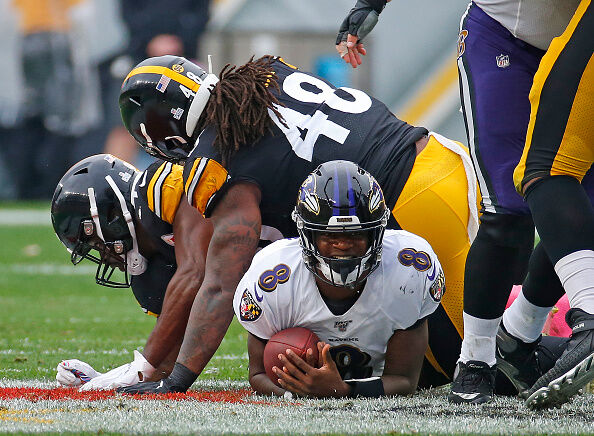 Clay Travis:

"Can we finally get everybody in agreement here that Lamar Jackson is just 'OK'? Nothing against him and there is no conspiracy against Lamar Jackson but he's just average. He threw three picks versus the Steelers, had a passer rating of 54.9, and almost lost this game for his team. He's just a mediocre player in the NFL at the quarterback position. At the absolute best, he's MAYBE the 20th best quarterback in the NFL."

(Full Audio at Bottom of Page)
Listen to Clay Travis explain why he thinks Lamar Jackson is simply an 'average' quarterback as the Baltimore Ravens second-year starter has slowly faded from his torrid start to season.
Jackson sprinted out of the gates in Week 1 and 2 with an elite 7/0 touchdown-to-interception ratio against doormats Miami and Arizona, but has looked uncomfortable as a passer in the three games since, accounting for four touchdowns and five interceptions through the air.
In Jackson's rookie season he didn't complete more than 14 passes in any of his eight starts, and posted a historically bad 9.5 QBR game against the Chargers in the AFC Wild Card round that included Jackson putting up a 0.0 passer rating at halftime.
Check out the audio below as Clay details why he believes Jackson is a mediocre quarterback, who at best would MAYBE be a top 20 player at his position.