Doug Gottlieb: Rockets Are Regular Season Juggernauts and Postseason Frauds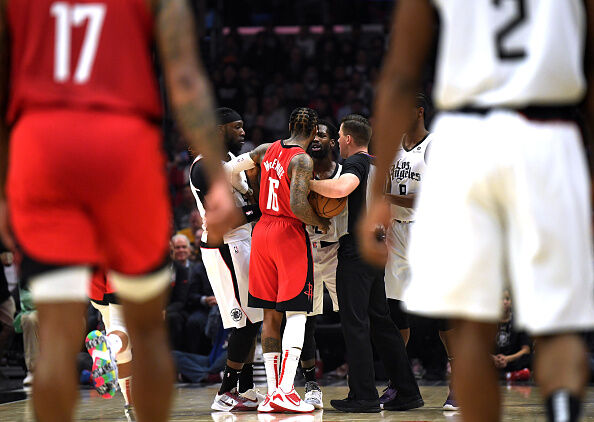 Doug Gottlieb:

"Dear Houston, you're a nice city but NOBODY CARES WHAT YOU DO IN THE REGULAR SEASON. This is like Year 5 of this and we just don't care anymore. You tried to find yet another running mate for James Harden to hide the fact that James Harden doesn't guard anybody, but Russell Westbrook doesn't really guard anybody either. You beat the Clippers, played well, and Harden is obviously a spectacular talent, but no one thinks a Mike D'Antoni team will win in the playoffs. No one likes the way Harden plays and no one thought the Clippers game meant anything." (Full Audio at Bottom of Page)
Listen to Doug Gottlieb explain why he's not impressed with the Houston Rockets' emphatic 122-117 road victory over the Los Angeles Clippers last Thursday in a nationally telecasted game where both teams' stars all played.
The win vaulted the suddenly red hot Rockets past the Clippers for third place in the Western Conference, and Houston is quickly making a run for the conference's number one seed with the Lakers finally breaking serve on their December dominance.
Despite Houston once again stamping their claim as an NBA Finals contender in a new era succeeding the overthrow of the Golden State Warriors dynasty, Gottlieb thinks these are just the same ole Rockets who will win 50-60 regular season games before predictably bowing out in the postseason.
Houston has won 54 or more games in five of the last six seasons, including a 65-17 record in 2016/2017, but has never advanced past the Western Conference Finals.
Check out the audio below as Gottlieb details why this year's Rockets are once again your classic time-wasting Houston team that looks compelling during the regular season, only to run out of gas come May.