Rob Parker Says Tom Brady Needs to Retire From the NFL Immediately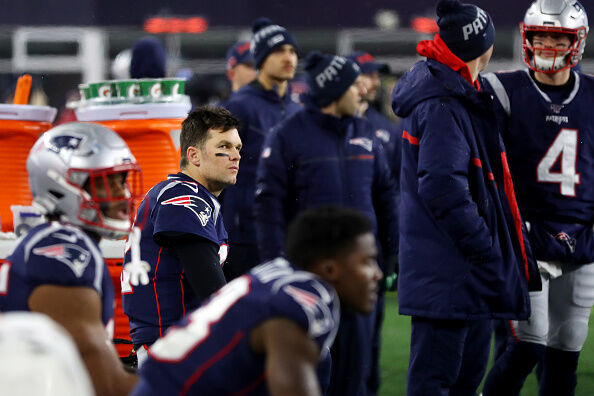 Rob Parker:

"I knew this was a fraudulent Patriots team and Tom Brady is FRAUDULENT. I've been trying to tell you that this was coming. I knew he was going over the cliff. I knew they couldn't win it. Brady needs to RETIRE. He is DONE and FINISHED. Brady reminded me of Willie Mays in 1973 stumbling around and missing balls in left field for the Mets. He was one of the greatest baseball players in history but was terrible in the end after sticking around too long. It was only fitting that Brady threw a pick-six to end his career with the Patriots, because he's trying to stick around too long. GET OUT OF THE GAME TOM BRADY AND LET SOMEBODY YOUNG, HEALTHY, AND WITH AN UPSIDE PLAY. STRIP THAT UNIFORM OFF AND GO HOME TO YOUR WIFE AND KIDS. YOU DON'T BELONG IN THE NFL ANYMORE. WE NEED YOU TO GET OUT OF THE NFL. ENOUGH!"

(Full Rant at Bottom of Page)
Listen to Rob Parker fervently explain why New England Patriots quarterback Tom Brady needs to retire from the NFL ASAP, a couple days after the Patriots were dumped out of the playoffs in the first round by the Tennessee Titans.
After posting one of the weakest statistical seasons of Brady's career, Rob says this 42-year-old version of Tom Brady reminds him of the 42-year-old version of Willie Mays, when Mays hit .211 in 1973 and was a shell of his former self with the New York Mets.
Check out the rant below as Rob details why it's OVER for Brady.