Colin Cowherd Doesn't Think Odell Beckham Jr Will Be in Cleveland Next Year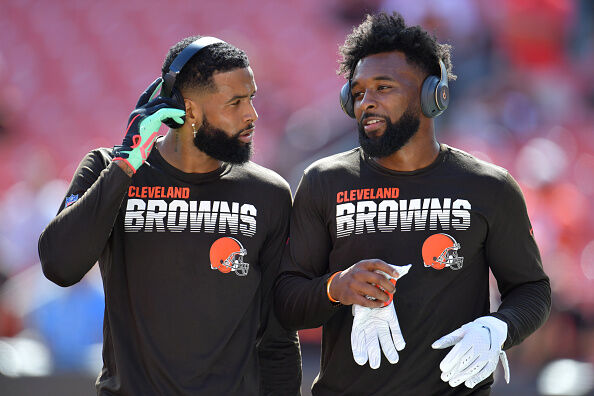 Colin Cowherd:

"Baker Mayfield had his lowest passer rating when throwing to Odell Beckham Jr in Week 1. This is what happened with Tony Romo and Dez, this is what happened with Big Ben and Antonio Brown… You often see the star wide receiver, kind of high maintenance, demanding the football or he's disruptive, and the talented quarterback have to force the ball to them. I think Odell is going to have great moments in Cleveland but I think Jarvis Landry will be there next year, the following year, and the following year… I don't think Odell Beckham will be there perhaps even next year."

(Full Audio at Bottom of Page)
Listen to Colin Cowherd explain why he doesn't think Cleveland Browns star wide receiver Odell Beckham Jr will last very long in Cleveland, as Cowherd believes he might even be gone as quickly as next year.
Beckham Jr. saturated the headlines this week for a bizarre story involving OBJ wearing a $200,000 watch on the field during the game in their Week 1 blowout loss to the Titans.
On the field, Beckham caught 7 passes for 71 yards, but his quarterback Baker Mayfield had the second worst passer rating game of his career, finishing with one touchdown and three interceptions.
Check out the audio below as Colin says he doesn't see Beckham Jr and his good friend Jarvis Landry being teammates for very long.