New Orleans Saints Would Be Better Off Without Drew Brees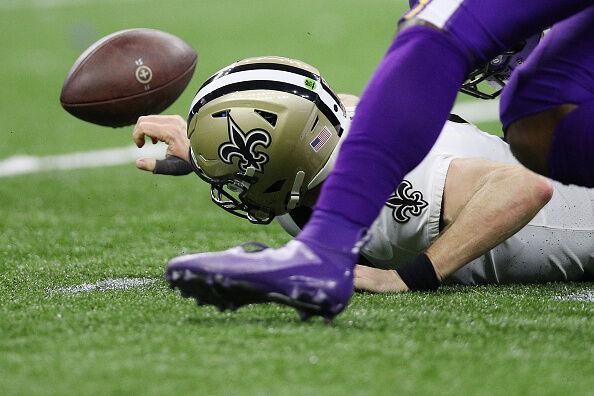 Ben Maller:

"Regarding the future of Drew Brees; I'll be the grown-up in the room… I'm skeptical that the Saints will win another Super Bowl with Brees as the quarterback. To the untrained eye Brees looks as good as ever, but to me this is a pernicious situation with the 'low fuel' car light flashing. For all the fawning over Brees, he has run out of gas at the finish line the last two years, and there's a good chance it will happen again in 2020. In his last 7 playoff games he has 12 touchdowns, 8 interceptions, and 5 fumbles. New Orleans is playing with hand grenades here and they're in jeopardy of breaking the cardinal rule – DON'T LET A FALLING STAR FALL ON YOU."

(Full Audio at Bottom of Page)
Listen to Ben Maller explain why he thinks the New Orleans Saints would be better off without Drew Brees in 2020.
The 41-year-old is coming off another Pro Bowl season where he only played in 11 games, yet still finished with 27 touchdowns compared to only 4 picks. For the second straight season, however, Brees shot an airball in the playoffs, posting two sub-55.0 QBR games in eliminations at the hands of the Vikings this season and the Rams last season.
Brees was recently heard talking to the media about his free agency and how he fully expects to be back with the team next season.
Maller, however, thinks the Saints are wasting their time trying to pry more elite seasons from a shot fighter, and believes Brees will sink the entire boat if New Orleans is going to put their trust into an aging system quarterback whose offense even marginal passer Teddy Bridgewater flourished in.